Do you want to improve your page rank ? Yes that will be easy if you buy an ads on Zenplate.
There are some reasons for you to buy ads:
-This page is
page rank 4
( updated by Google on June 2009).
-Alexa rank : 180.000 (from June 2009).
-Good traffic 2000 visitors/day + feed readers + social networks.
*Google Analytics Stats on Zenplate: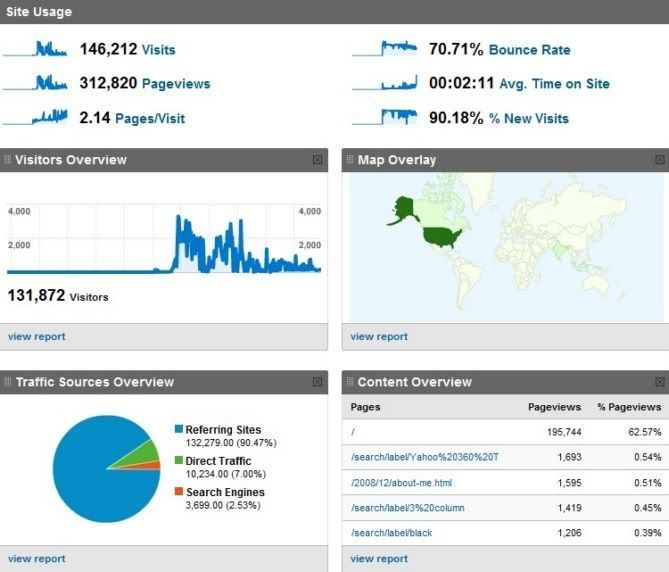 If you put your ads here just 1 month, your page rank will be increased certainly.With the cheap prize:
*125x125
ads
(side bar)
-10$/month
-3$/week
-unlimit slots,1 site per 1 slot
*468x60 ads ( header )
-16$/month
-4.5$/week
-1 slot limit
With less than 20$, you can increase the page rank, it is better than spending hundreds $ for the unknown services
.
Please send directly to my Paypal account address :
zendersto@yahoo.com
then leave me a message.
Or contact me for the deal prize.
I won't SCAM you and never break the contract.
Thank you.